Franklin's Farm later Greenman Farm
Franklin's Farm was named after John Franklin, who lived at Brook End, in the house that today is Glendale, 9 Brook End. He was variously a farm labourer, dealer, poultry dealer and then in the 1881 Census he was a farmer with 64 acres employing 2 labs and 2 boys and continued as farmer in the 1891 Census. In the Trade Directories 1883-1900 his trade is given as farmer and in the 1904 Directory as fruit grower. In the 1901 Census he had become a market gardener and in the 1911 Census John age 70 with wife Mary Ann age 87, daughter Mary Ann age 45 and son William age 43 are all bracketed together with occupation given as market gardeners working as J Franklin & Son. For more about the Franklin family click here.
His eponymous farm was an assemblage of land created by the Wimpole Estate in the late 1870s and rented by John. The land involved is shown marked up on the 1839 Tithe Map and it totalled then 51a 2r 1p, of which 12a 2r 2 was in hand, 19a 0r 14p let to James Christmas, 6a 1r 28p to Benjamin Christmas and 13a 1r 37 to Samuel Strickland of Church Farm. The letting to John Franklin forty years later represented quite a consolidation of several holdings.
PAGE IN PREPARATION
Franklin's Farm lands marked up the 1839 Tithe Map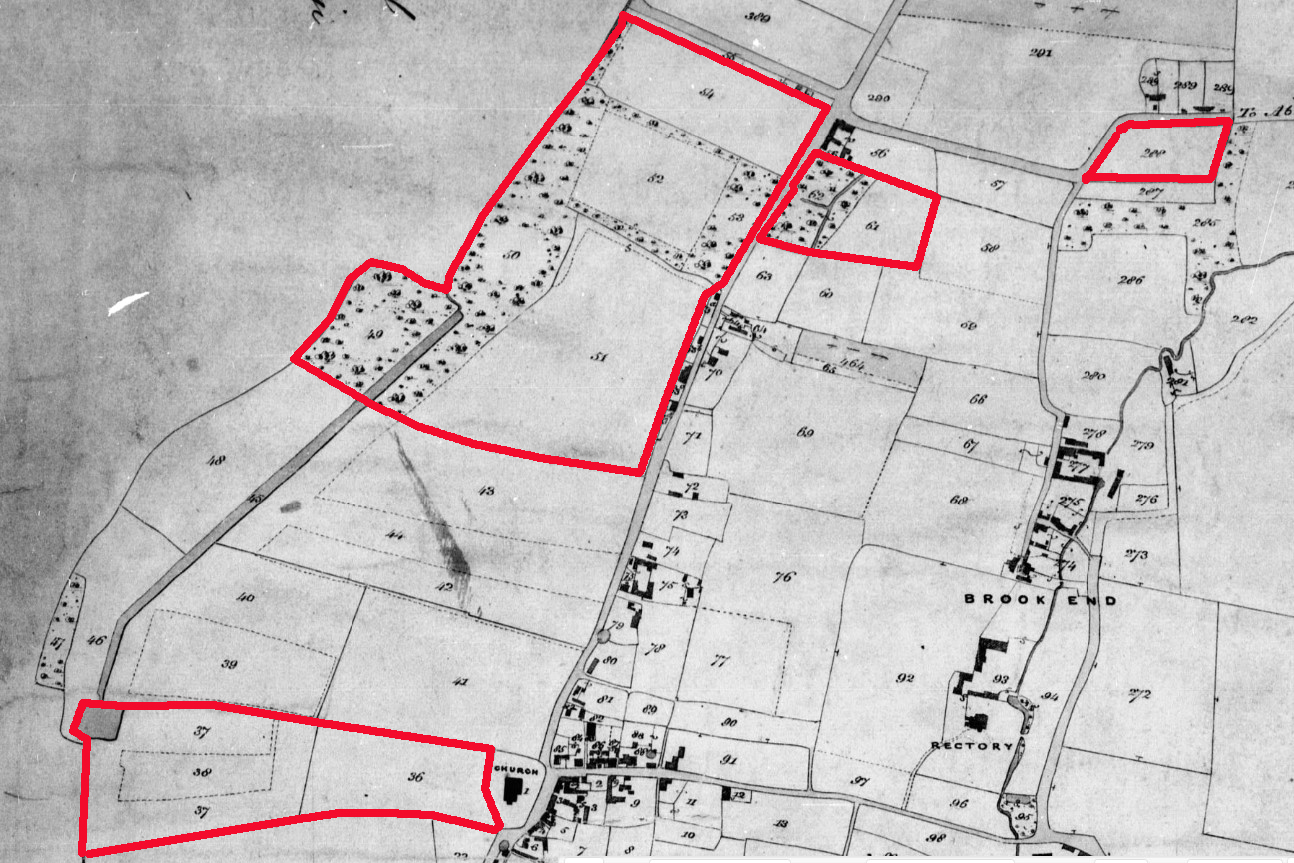 Last Updated on March 17, 2023