21a and 21b Cheyney Street
These should be known as the Bowling Green houses as they were built on the original village bowling green, which had been created years ago from a close of pasture land that went with The Bell Inn opposite. When the The Bell was sold for conversion to a private house in 1957, the brewery, Flowers at that time, retained the bowling green and continued renting it to the village. However, after Whitbread bought Flowers in 1961 the management of their property portfolio gradually became more commercial and in 1968 the Bowls Club was given notice and evicted.
An initial planning application for residential development was refused 23 October 1969, although a subsequent application for a pair of semi-detached houses was approved on 3 September 1970. On 30 April 1970 Whitbread (London) Ltd sold the plot of land to Ronald Beaumont and Christopher Charles Wilkins, who duly developed the two semi-detached houses. On completion, the first, 21a Cheyney Street was sold 18 June 1971 to Rex and Sara Anne Taylor, who became the first occupants. The second, 21b Cheyney Street was sold 11 June 1971 to Brian William and Ingred Ann Hubbard.
On the right of the image, hiding behind the shrubbery, is the old telephone exchange, which was replaced by the new one off Hay Street in the early seventies. The gravel drive and white paling fence mark the access. In 1979, the owners of 21b acquired the land and exchange building and successfully applied for planning permission for conversion to garage, with vehicular access, approved 24 January 1979. Since then it has been absorbed as part of the plot of 22b.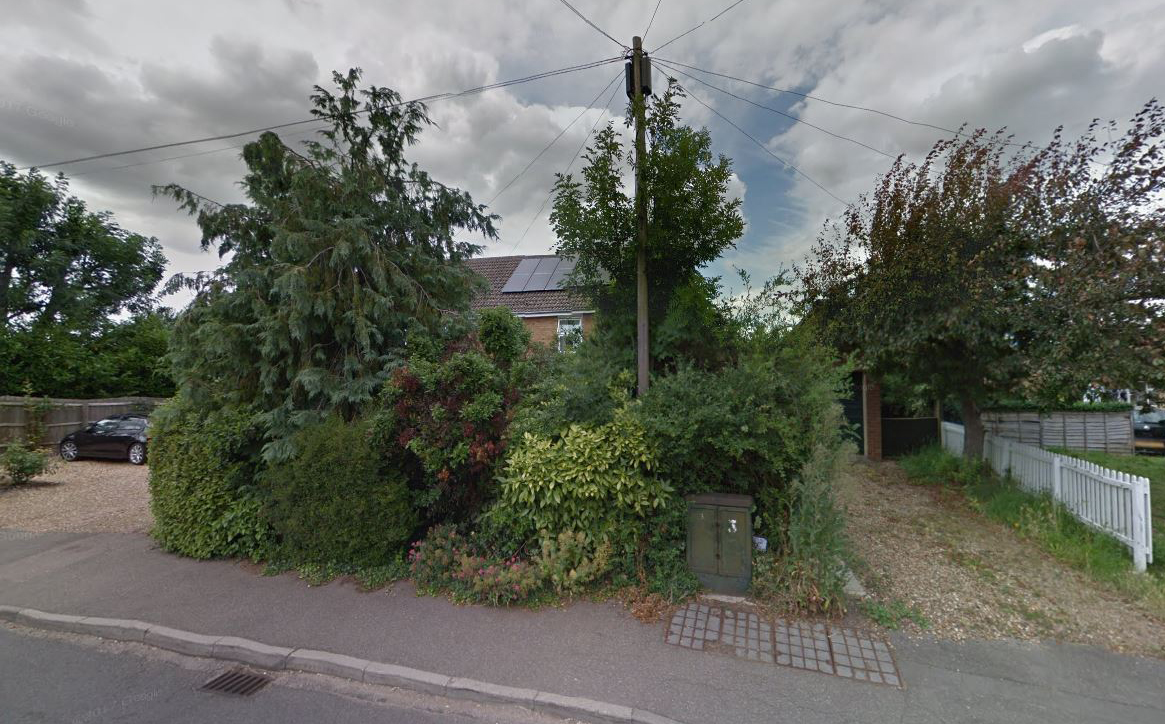 Last Updated on May 15, 2022