15, 17 & 19 Cheyney Street
This plot was an ancient dwelling site and as was typical was approximately half an acre and for many years was part of the Wimpole Estate. Standing today in the bottom left-hand corner are three cottages, which were built in the late 1600s. Some alteration took place over the years and notably in 1975 one cottage was absorbed into Huntley Villa.
At time of Enclosure 1808-1817 there are two other buildings shown to the east, which may be houses, and a large barn behind. On the Tithe Map 1839 the shape of the cottages appears to be imprecise, with another house? to the east and a pond and farm building behind. The area is given as 0a 2r 20p. When the Wimpole Estate was put up for sale in 1892, this plot was bought by Meyers the brewers at Orwell, as part of the house and land that went with The Bell Inn on the other side of the road.
Unusually, when house numbers were allocated in 1968/9 No 17 was applied to the first cottage, which comes physically before No 15, whereas in the usual Cheyney Street numbering sequence they would be reversed. The third cottage was No 19, which is why Huntley Villa is No 21.
No 17 has been known as Well Cottage in the past, No 15 seems not to have had a name, although in the Land Registry records today it appears as Well Cottage! No 19 was known as Huntley Cottage, although that would have been after Huntley Villa was built next door in 1904. No 19 was absorbed into No 21, Huntley Villa in 1975 and no longer exists as a separate dwelling. The last resident in Huntley Cottage was Mary A Simpson.
Enclosure Map 1817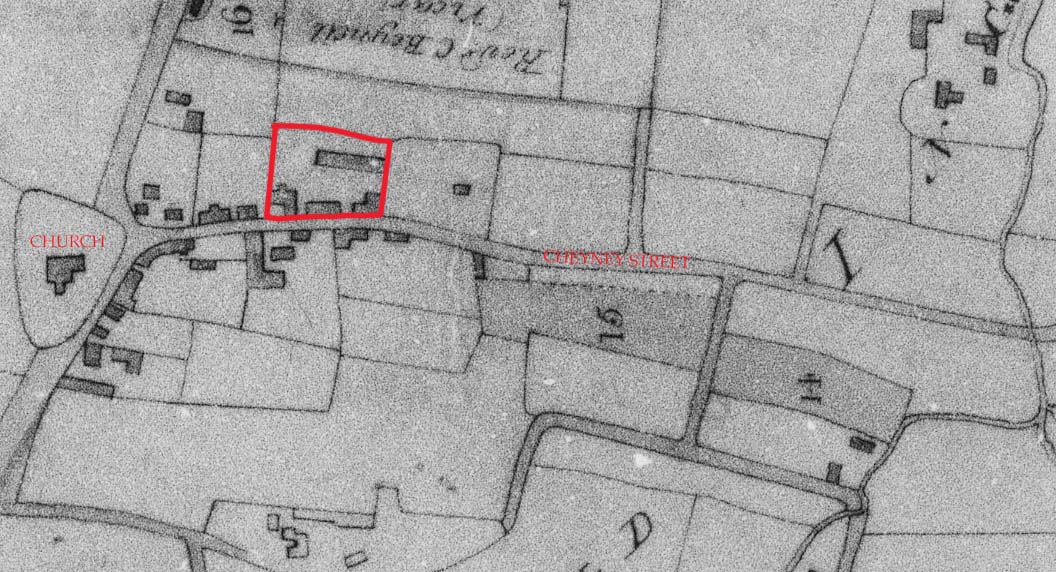 Tithe Map 1839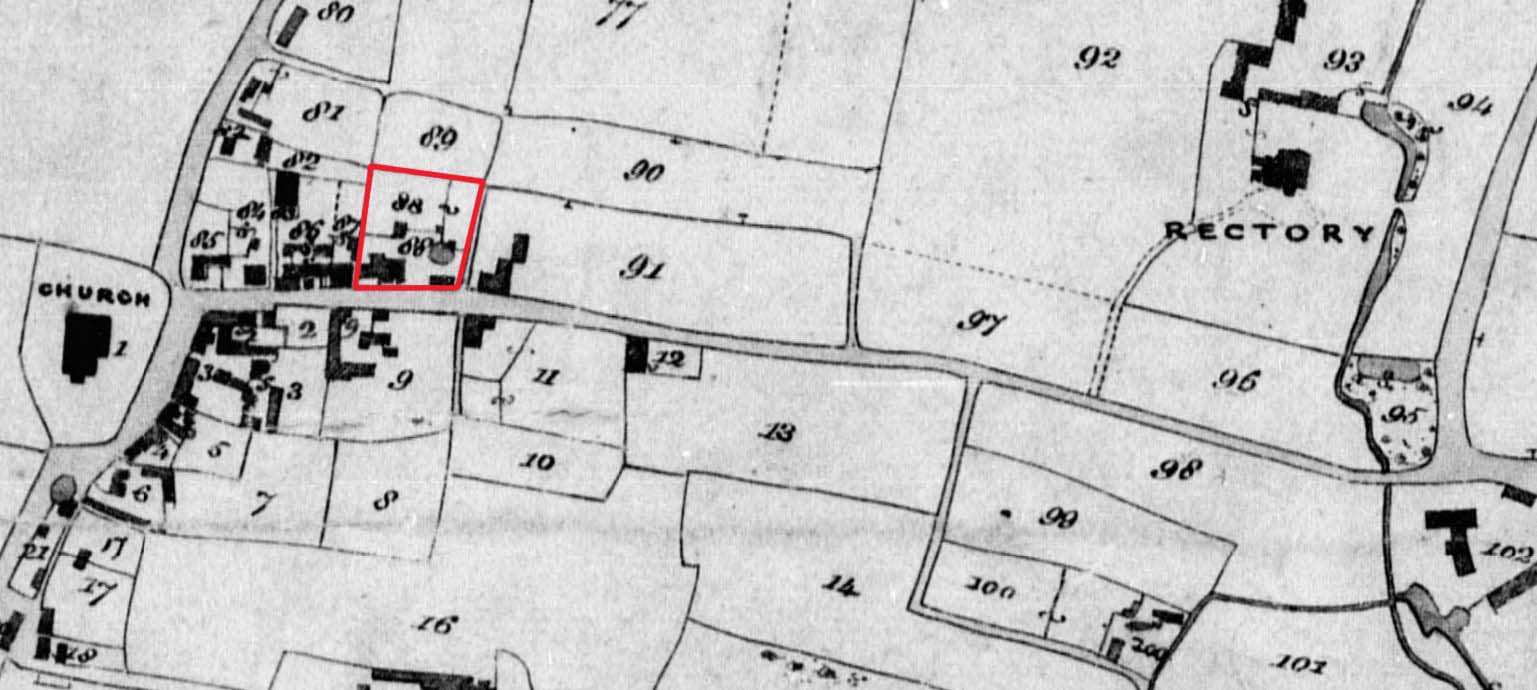 Listed Building
Listing details: Grade II since 4 September 1986.
Three dwellings. Late C17 with C19 extensions. Timber-framed and plastered with imitation masonry lines. Plain tiled roofs. Two storey original range with rebuilt gault brick ridge stack, and two storey gable extension of one bay to east with single storey wing at right angles and with gault brick gable end stack. One boarded door to left hand and one glazed door to right hand. Three ground floor casement windows; four first floor windows include two horizontal sliding sash windows and one small casement window with leaded lights.
Click on image to view. Click again to enlarge. Drag to view entire image.
Last Updated on June 19, 2022