5 Cheyney Street, The Old Chapel
This property was built as the Methodist Chapel in 1835 and remained a place of worship until it closed in 2006 and its history as the chapel is told here Steeple Morden Methodist Chapel 
Conversion to a Private House
Planning approval was granted 12 April 2007 for Change of Use from Church to Dwelling; insertion of Roof Lighting, Ground Floor Fenestration and Refinishing Single Storey Stores. Further approval was granted retrospectively on 2 September 2008 for Insertion of Additional Rooflights and on 13 November 2008 approval was given for Installation of 2200 Litre Underground Gas Bulk Tank.
Before and After the Chapel was built
On the Enclosure Map dated 1817 the plot of land outlined in red was in single ownership. It is an ancient dwelling plot and originally probably stretched back into part of the yellow outlined area behind, which became Nos 12 & 14 Hay Street. This map predates the erection of the Chapel and appears to have four tenements and a house sited alongside the highway.
The Tithe Map 1839 shows the Chapel on Parcel 83 [number illegible on map], which Thomas Strickland sold to the Chapel Trustees in 1835 for £30. There are four cottages alongside the road, of which two are directly in front of the Chapel. The cottages are all on Parcel 86, which lies between the Chapel and Parcel 87 that has been split off, as the site of a house. which today is 11 Cheyney Street, Homedale.  All the land, parcels 86 and 87, edged in red belonged to Thomas Strickland. This is an excerpt from the Tithe Apportionment 1839:
| | | | | |
| --- | --- | --- | --- | --- |
| Parcel | Owner | Occupier | Description | Extent |
| 83 | Trustees of Meeting | Trustees of Meeting | Meeting and yard | 0a 0r 11p |
| 86 | Thomas Strickland | Samuel Christmas and others | Cottage and garden | 0a 1r 2p |
| 87 | Thomas Strickland | Thomas Strickland | Cottage and garden | 0a 0r 22p |
Enclosure Map 1817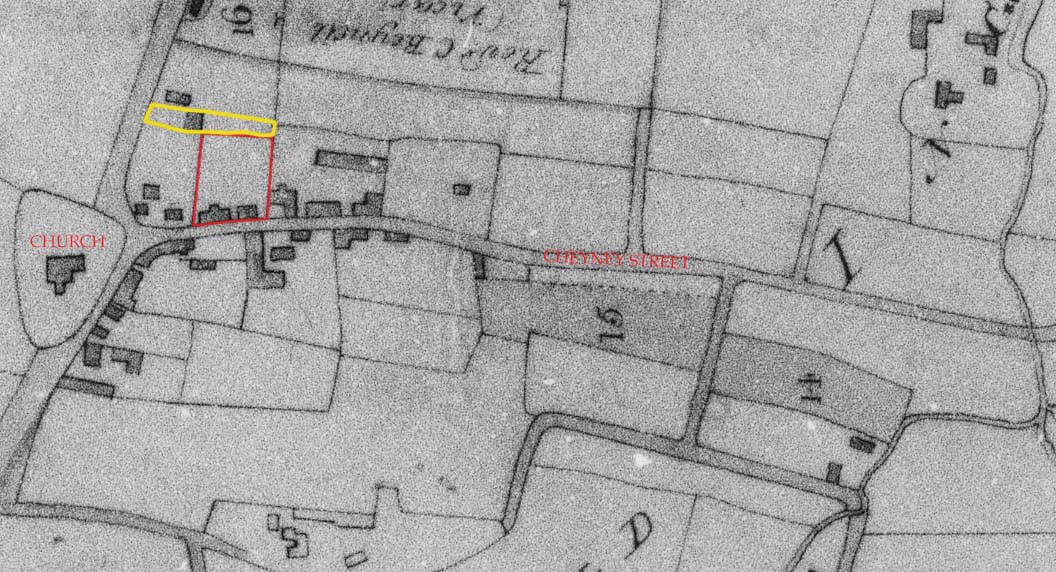 Tithe Map 1839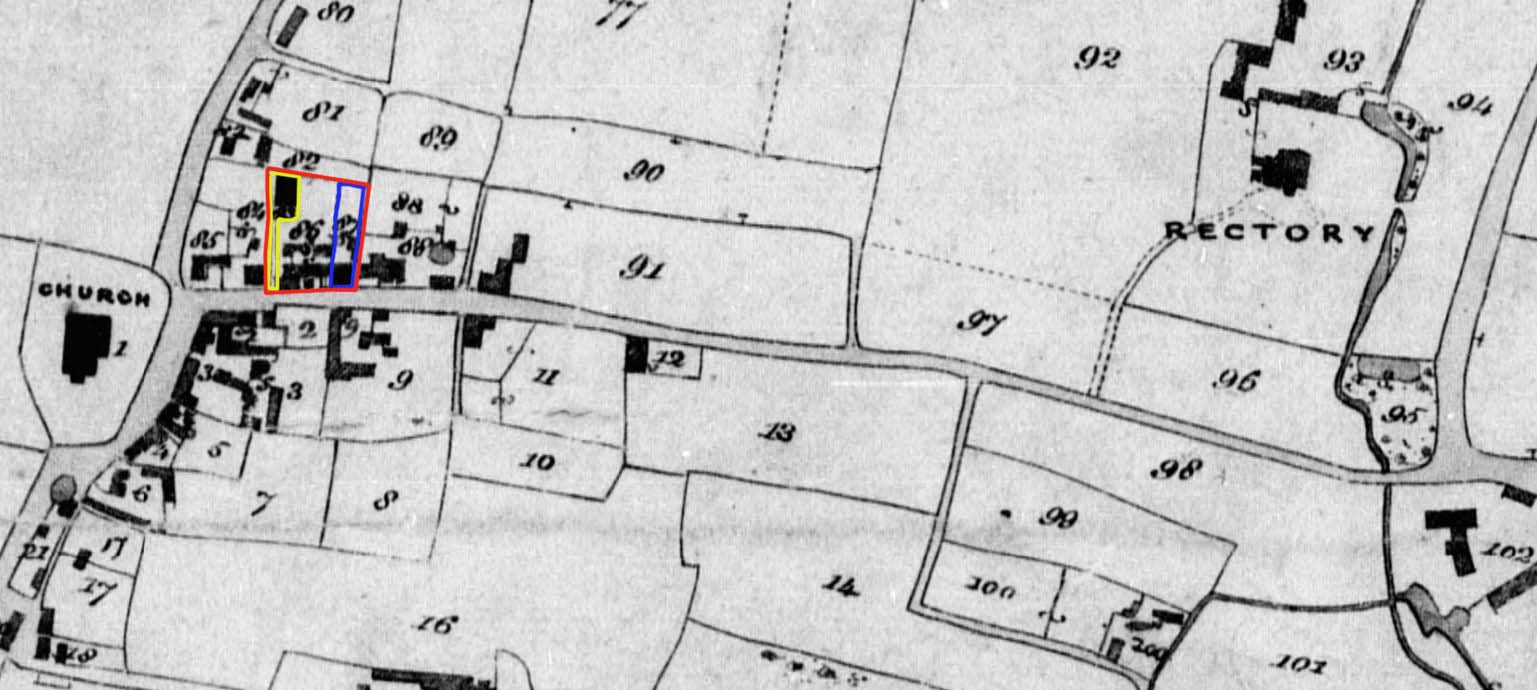 Beatrice Franklin nee Rule bought the four cottages cottages on Plot 86 at a sale in 1937 – details below. After her death in 1943 the two on the left were gifted to the Chapel Trustees and demolished to open up access to the Chapel, which previously was accessed via a 6ft wide footpath, which ran down the side of the cottages. For a time the two on the right were owned by the Rule family.
Click on image to view. Click again to enlarge. Drag to view entire image.
Photographs, Maps & Sale Particulars
Last Updated on June 17, 2022