Postcard Home 1905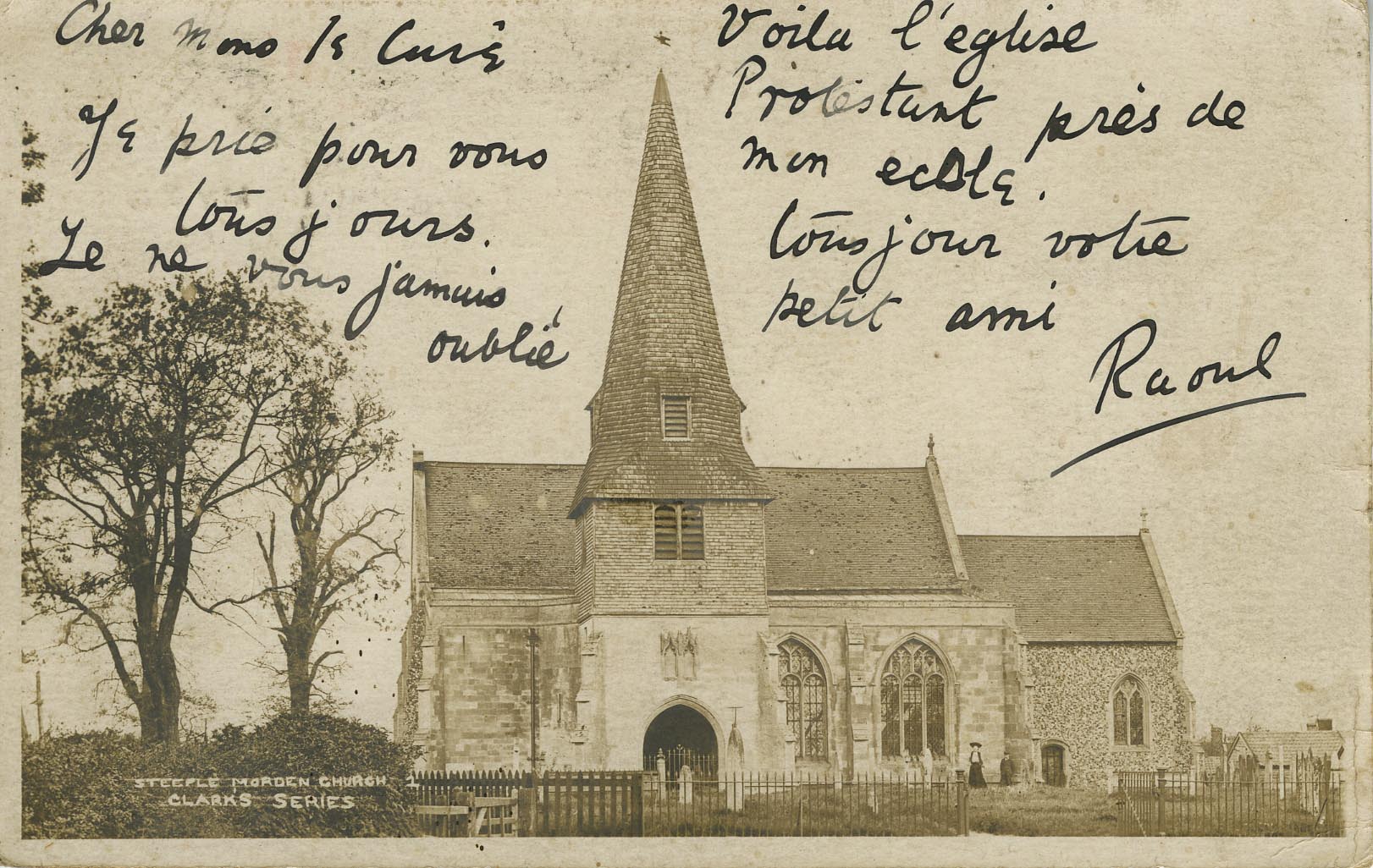 Postcard Home 1905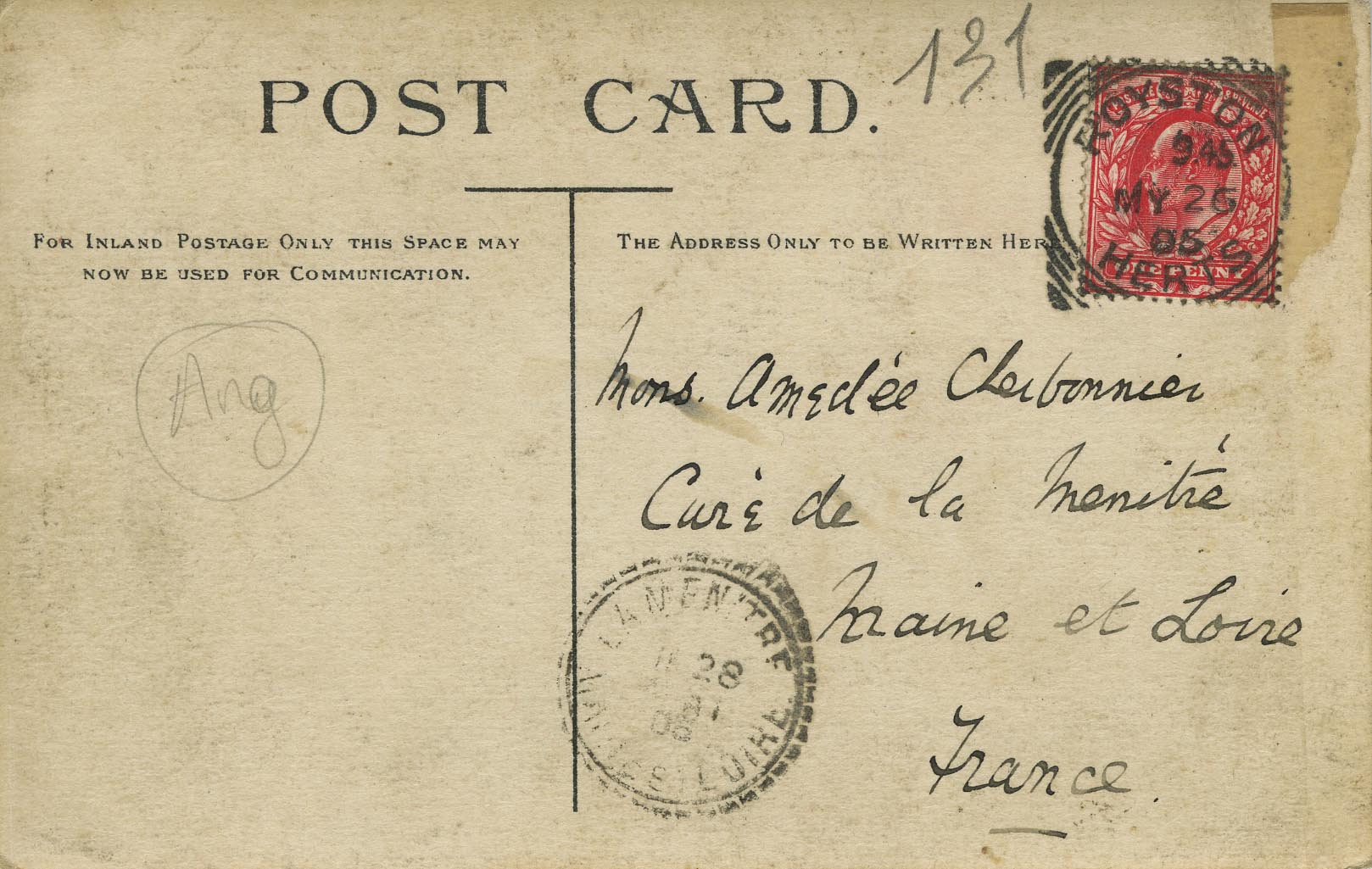 Steeple Morden Church Postcard Posted Royston 26 May 1905
Addressed to:
Mons Amedée Cherbonnier
Curé de la Menitré
Marne et Loire
France
Message on face:
Cher Mons le Curé
Je prie pour vous tousjours [sic].
Je ne vous jamais oublié.
Voila l'eglise Protestant près de mon ecole.
Tousjour [sic] votre petit ami
Raoul
Dear Monsignor Parish Priest
I pray for you every day.
I never forget you.
Here is the Protestant church near my school.
Always your small [young?] friend.
Raoul
Raoul cannot be found in the Steeple Morden School Admittance Register.
Last Updated on August 8, 2020