The Omnibus
The first scheduled bus service through Steeple Morden was in 1924. The route and timings are not known.
Included in the Sale Particulars for The Priory, Church Street in 1929 was the statement "There are occasional services of Motor Omnibuses from the Village to Royston and to London".
From the 1930s to the 1970s buses were essential and reliable transport for villagers and facilitated employment in nearby towns. As more and more people owned cars, demand for buses reduced and services were axed. The Parish Council was still actively building bus shelters in the late 1970s and early 80s, although by then some suggested the shelters should have a plaque attached to explain their purpose and perhaps how to recognise a bus when you saw one. Three of these brick built shelters still stand, two in Hay Street and the other at the junction of The Green and Litlington Road.
Today there remains one very limited service between Guilden Morden and Royston, presumably like most rural services dependent upon Local Authority financial support. What is believed to be the current timetable in 2023 is reproduced below.
Timetable for No 17 Service Guilden Morden to Royston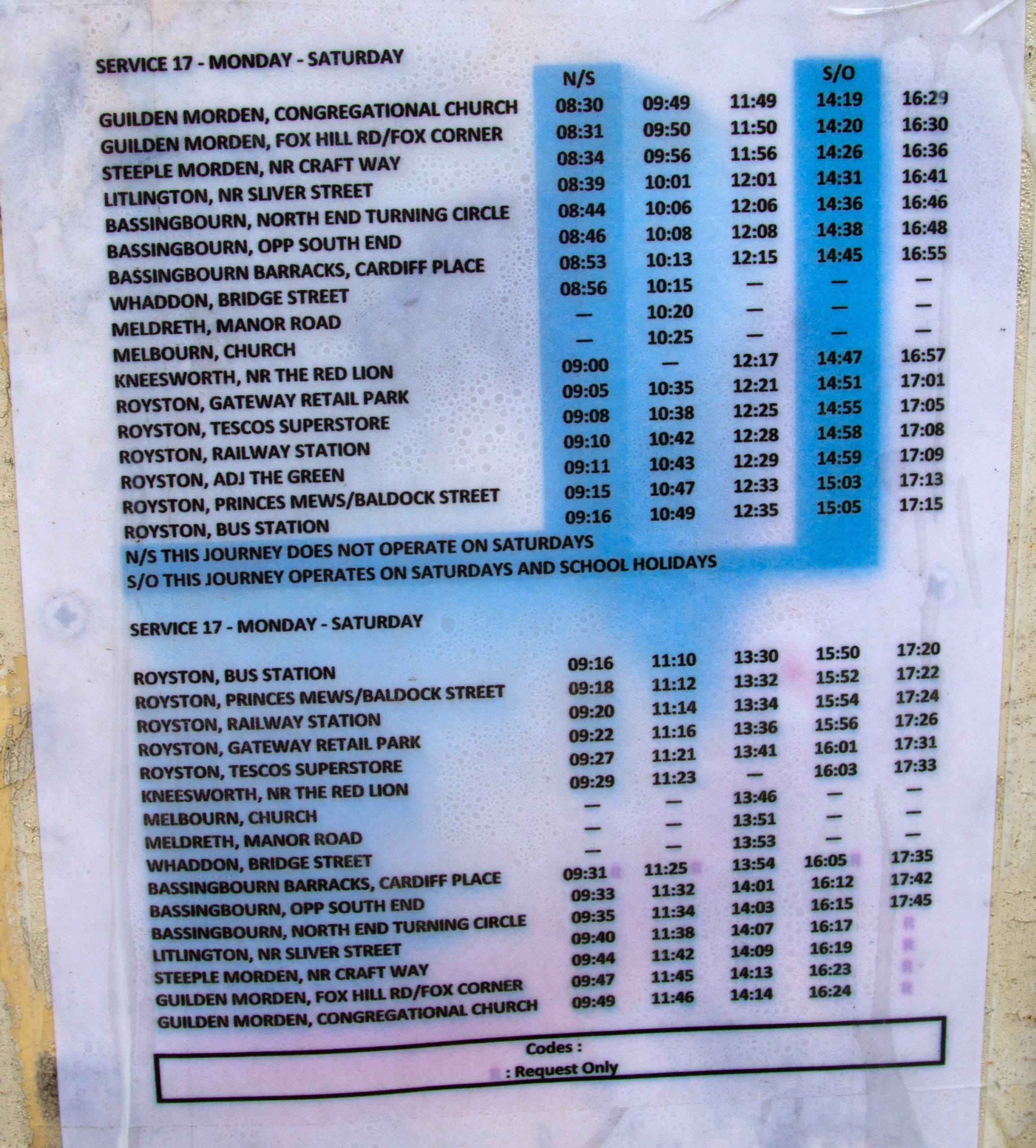 Last Updated on March 14, 2023